Titanium complete exhaust system Ø76. with 1 mm thickness.
The first piece of the system bends out of the turbo with diameter of the stainless steel exhaust (thus helping to eliminate pressure loss).
Then comes the turbine pipe with three springs; Then comes the central exhaust straight and finally the final exhaust silencer.
The exhaust is mounted in place of the original without changing hooks with male and female bracket.
The discharge is executed both for the version that is not catalytic and the catalytic version.
The complete system can be mounted without any modifications to the car and is available for both Kat and non Kat models. The power increase with this system is around 15 BHP.
SC73 Titanium exhaust system weight: 7Kg
Stock 1.5 mm steel exhaust: 24Kg
DELTA EVO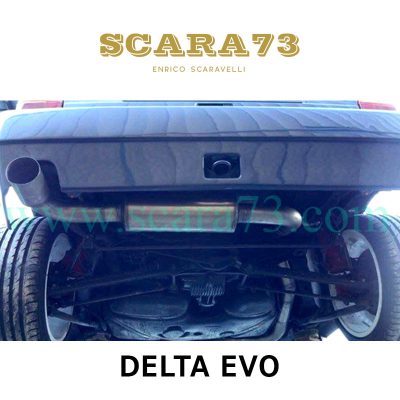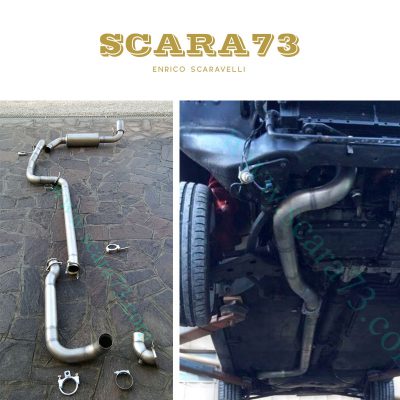 DELTA 8V/16V