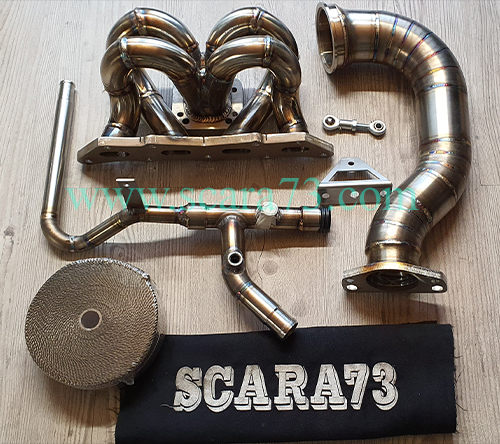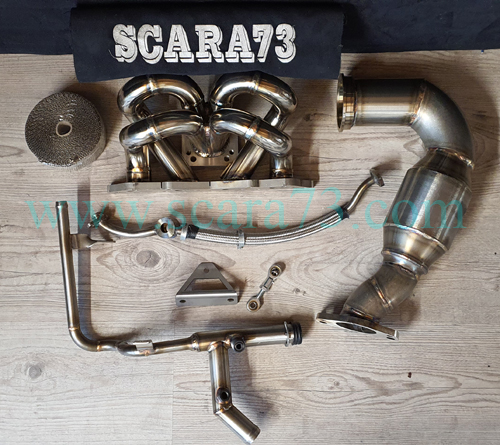 This kit includes:
Exhaust manifold + uniball bracket support + thermal wrap + modified water pipe + oil lines
Downpipe option
OPTION#1: Catless downpipe (straight)
OPTION#2: 200cell cat downpipe
Tubular exhaust manifold prepared for central turbine with symmetrical pipes and equal length heartshape.
This form of the collector has been designed to try to have the same thermal expansion of all the tubes, thus reducing the risk of breakage and significantly improving the pulsation compared to the original manifold, very sacrificed!
With this manifold the gas response and the yield at high revs definitely improves in addition to the fact that the exhaust temperatures are reduced to 60 ° C under equal conditions thereby increasing the reliability of the engine.
This manifold, suitable for turbo original mounts without modification in the engine compartment and just need your downpipe specific to link up in the flange under monoblock in original position.